Lawn Care Services in Marietta & Cobb County, GA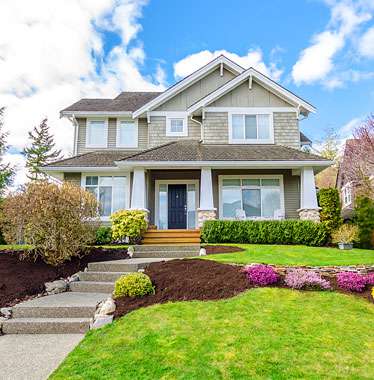 Green Care Ornamental & Turf has been providing professional lawn care treatments and outdoor landscape, and mosquito control services for commercial and residential homes for more than 25 years. As a division of Green Care Ornamental & Turf we have acquired the experience and knowledge to identify and apply the corrective and preventive treatments needed for the health and overall appearance for your lawn and shrubs.

One of the simplest yet most appealing upgrades any homeowner can make to their property is to optimize their lawns. A green, lush and fertile lawn really enhances the look of your exterior surrounds, without costing a fortune. This is where we shine! Our lawn fertilization programs are designed to completely restore and rejuvenate the health and in turn, the beauty of all your exterior lawns, making your property the envy of your neighbors.

We have offered mosquito control services for those flying pests like mosquitoes to our lawn care and landscaping clients for many years with successful results. With unmatched expertise, solid years of experience, proper tools and equipment, along with dedicated people we at Green Care Ornamental & Turf are ready to start providing you with exceptional lawn and shrub care along with our unmatched outdoor pest control and Mosquito Control Solutions for those biting, annoying insects.


We Provide Services to the Following Cities, Towns and Surrounding Regions of GA: