Reviews
Review Northwest Landscape Group Today
We thank you for the opportunity and privilege of serving you with landscaping maintenance, design and installation needs. Whether good or bad, your review of our work is helpful in guiding us to work at our very best. We welcome your comments and criticism. Read what others have had to say.




Write Your Review
Please complete the form below to send us an email.
Fields marked with
*
are required in order to submit the contact form.
THANK YOU!
Feel free to write a review for us on Facebook, too.



Read Reviews from Our Customers


Great experience using Northwest! Thomas was very professional, friendly, knowledgeable and did an amazing job! We loved all his ideas! He took our yard from run-down and trashy to looking like a million bucks and all for a price we could afford. We are looking forward to sitting out on our new beautiful patio for years to come! Thank you so much Thomas! I would gladly recommend Northwest Landscaping to friends and family!

KELLY LOVERN
4/05/2016


They installed an outside fireplace, cedar arbor, patio and waterfall for me. They did all the design work and all construction work. The work was outstanding! We have really enjoyed the use of the area. They completed the work as promised, within budget and with excellent craftsmanship. The waterfall has been flowing the entire time with no problems. They also installed stone steps to our rear door with excellent results. They have installed sod, erosion control plants, drain lines, repaired our sprinklers, all in an excellent manner. They have done our landscape maintenance for the past four years and we are very happy with their work. Overall, we are very pleased with the outstanding work NWLG and their crews have done. Northwest Landscape has been a winner for us.

JIM BYRD
2/22/2016


Northwest Landscape Group is wonderful. We originally hired Thomas and his company to landscape our back yard. Thomas developed a wonderful plan and it was implemented in a professional way. We have now hired them to do weekly yard maintenance. I would highly recommend this business.

BK DESIGNS
2/22/2016


We have used Thomas and his crew for two years now for all our lawn needs. They are always friendly, professional and reliable. They did new sod and sprinklers for our front yard. We are constantly getting complimented on how nice our lawn is! Some even refer to it as my husband's golf greens ;)

BRENT GREEN
2/20/2016


Thomas is knowledgeable, helpful, trustworthy and takes time to give advice. He has made some lovely additions to our yard. I would highly recommend his services.

LAURIE MOM
3/07/2015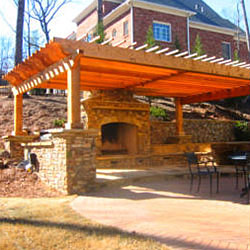 Northwest Landscape installed an outside fireplace, cedar arbor, patio and waterfall for me. They did the design and all construction work. The result was outstanding! We have really enjoyed the use of the area. They completed the work as promised, within budget and with excellent craftsmanship. The waterfall has been flowing the entire time with no problems. They have also installed stone steps to our rear door with excellent results. They have installed sod, erosion control plants, drain lines, repaired our sprinkler system; all in an excellent manner. They have done our landscape maintenance for the past two years and we are very happy with their work. Overall, we are very pleased with the outstanding work NWLG and their crews have done. Northwest Landscape has been a winner for us.

Jim Byrd
Lakeside at Ansley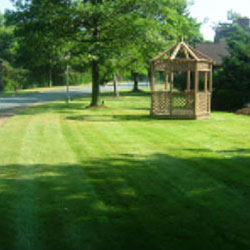 As the president of our HOA I have been very pleased with the professional relationship we have had with Thomas Sanders and his company Northwest Landscape Group over the past several years. Having been in the property management business myself for over 20 years I know when I have found the right company and right personnel to handle a contract for me. Northwest handles all of our grounds, landscaping and exterior lighting needs. They are very knowledgeable as to all aspects of landscaping from small plants to large trees. They stand behind their contract; are available for consultations in a timely manner; present competitive pricing bids and estimates and have provided our sub-division with exceptional service for several years. I highly recommended them.

B. Walker
Hampton Lakes HOA Marietta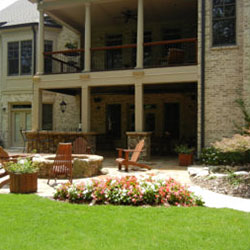 In 2009, I researched a number of landscape companies to help me transform my back yard into an outdoor living space. I chose Northwest Landscape Group primarily due to the creativity and professionalism of the design they proposed. I was very pleased with my choice; the final result exceeded my expectations. I have used them since then for additional projects as well as lawn & landscaping maintenance. If you expect quality and reliability from your landscaper, Northwest is a great choice!

Lisa Clever
Lakeside at Ansley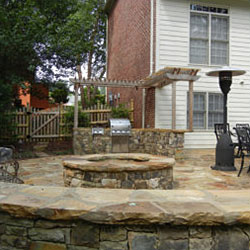 "Northwest Landscape did an outstanding job of transforming our backyard from a pine forest to a beautiful open outdoor living space, complete with stack stone walls, raised stack stone fire pit, grilling area, and entertainment patio. From design to completion, Northwest kept their commitments and finished the project on time. We now enjoy our backyard year-round! Plus we loved their service so much, we then hired them to do our monthly maintenance."

Doug Turner
North Hampton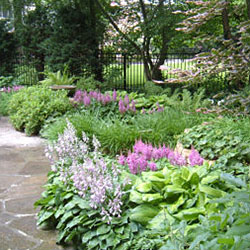 "Thomas and his team were professional throughout our entire project, and finished in a timely manner. Thank you, for doing such a wonderful job!"

Sherry Kosloski
Chickering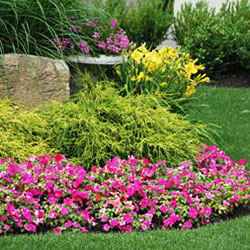 Northwest Landscape Group has provided year-round landscape services for our neighborhood common areas for approximately 10+ years and has always done an excellent job! We have used them for landscape services, hardscape services, landscape lighting and minor irrigation repairs. Project estimates have always been reasonable and the work has always been completed as promised. In addition, the company has provided services to individual homeowners in the neighborhood. I highly recommend this company!

Jim h.
Lost Creek HOA



We Provide Services to the Following Cities, Towns and Surrounding Regions of GA: